Not Just a Slogan.
This is our Reality.
Every company talks a good game about building quality products.
We walk the walk.
We have a relentless dedication to the application and manufacturing of everything we do. Whether it's speed sensors, wiring harnesses, cable assemblies, DC motors, tachometers, or anything else, our passion for great products shows through with consistent quality and satisfied customers.
We go above and beyond. You can see a letter from an Army Colonel here about how we were able to meet an emergency request from our troops on the ground and exceed their expectations.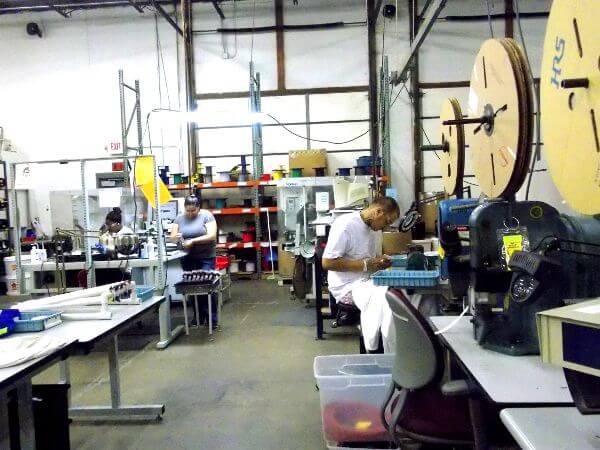 We are Solution Specialists. We work collaboratively with our Customers to create simple, elegant solutions for sensors, wiring harnesses, cable assemblies, DC motors and tachometers. We expect to earn recognition as a company with:
Profitable, sustainable growth
Extraordinary customer focus
Notable employee Involvement
Highly motivated team members
Excellence in Process Development
Praiseworthy community relationships
Excellon Technologies focuses on creative, problem-solving applications as we develop and manufacture sensors, wiring harnesses and cable assemblies. Our baseline quality standards are determined by our customer's specifications. We steadfastly commit to complying with and continually improving the effectiveness of our ISO 9001:2015 QMS.
Through successful implementation of this commitment, we will provide increased value to existing customers and attract new ones. Simultaneously, our competitive advantages grow as we adjust to meet or exceed emerging, challenging requirements.
The fundamental quality drivers are depth of commitment, root cause analysis, clear and concise communication, effectiveness of training and process reinforcement.
Our exemplary communication with our customers ensures that we exceed their expectations by getting an intimate understanding of their needs.
As Solution Specialists, we are frequently able to leverage our expertise and library of knowledge to improve products and reduce costs without negatively affecting quality.
Before our work is considered complete, we must
answer "YES" to the question… "Is it perfect?"