Careers At Excellon Technologies
Excellon Technologies has a culture that revolves around family, and at Excellon our team is family.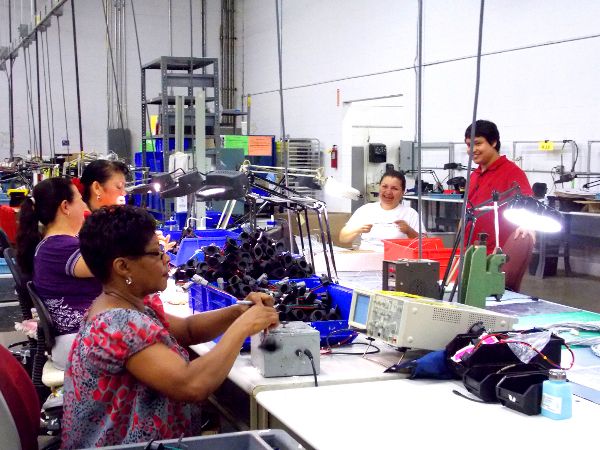 We recognize that each employee is a unique individual and we embrace that diversity.
We have a business that will not only provide you with a job, but your children, and your children's children.
After serving as a full time employee with Excellon Technologies for 90 days, you will become eligible for the following benefits:
Medical coverage: A comprehensive health plan is provided to our employees with preventive service coverage at 100% as well as financial assistance covering a high percentage (for employees and dependents) of the health insurance premiums to aid our employees in affordable health care. Health reimbursement arrangement is also available to reimburse for a portion of out of pocket and deductible expenses.
Life Insurance: A $25,000 life insurance policy, paid 100% by Excellon, is provided.
Supplemental Insurance: On top of the health and life insurance sponsored by Excellon, we also make available supplemental insurance which includes: dental insurance, accident insurance, vision insurance and critical illness insurance.
Vacation: After 1 year of employment 40 hours of paid vacation is made available. An additional 40 hours are available on the 2 year anniversary, and on the 8 year anniversary an additional 40 hours are given.
Other perks: Monthly perfect attendance rewards for hourly employees which can result in an employee earning an additional $300 a year, employee wellness programs, 9 paid holidays off, paid funeral leave, and much more.